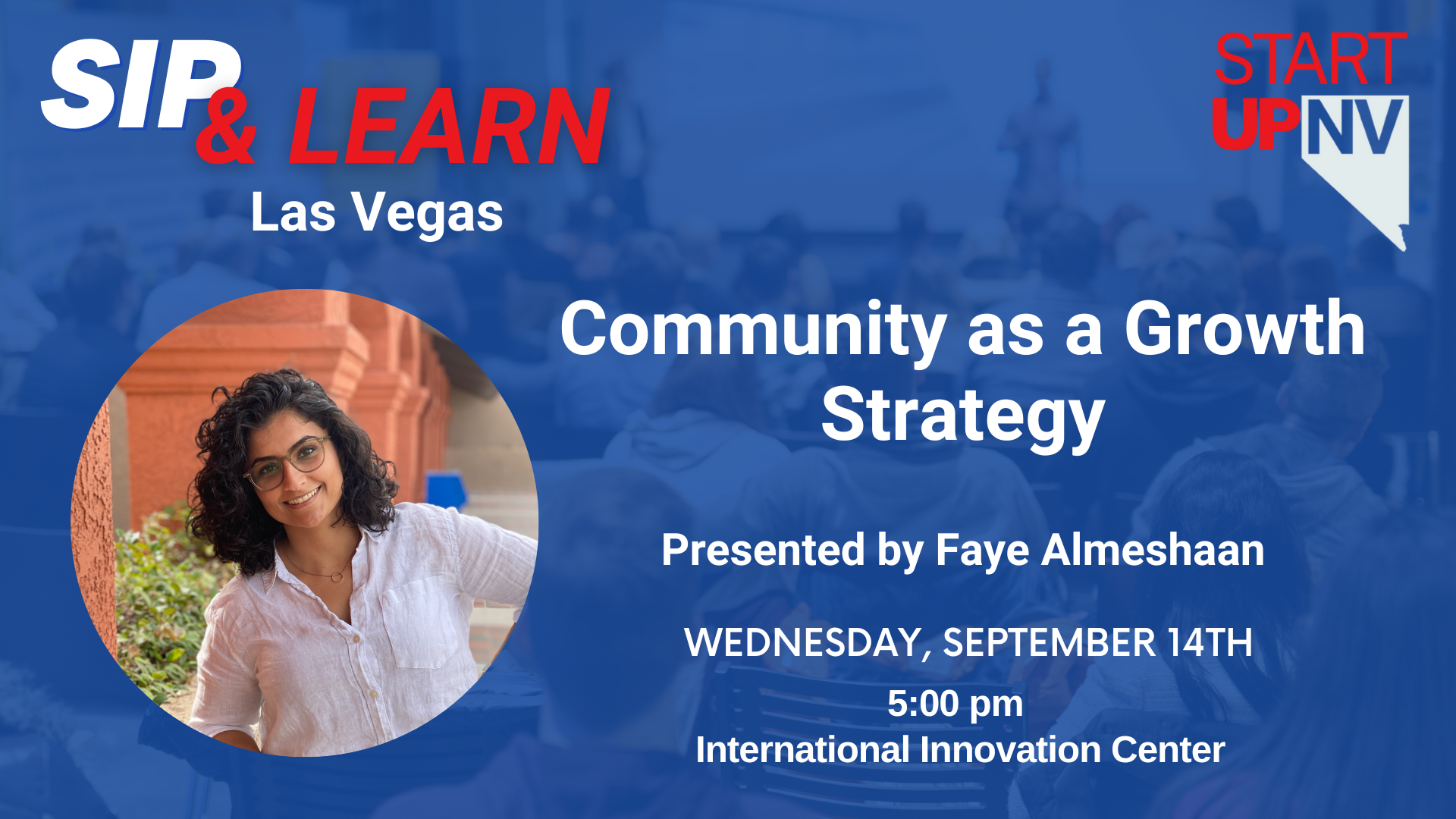 Founders and Startup Community! 
Join us for a Sip & Learn with Faye Almeshaan and hear how you can use Community as a Growth Strategy for your startup!
What You Will Learn:
Community is at the core of who we are as humans. We've built societies to socialize, trade, and help each other out. Yet the concept of community as a primary growth channel for business has only picked up steam in the last few years.
In this session, Faye will focus on:
What community-led growth really means
How it can be your sustainable competitive advantage

How to build a community as your primary growth channel
Can't Make It In Person?
We've partnered with a Nevada streaming startup, StreamItNow, to bring this to you LIVE!