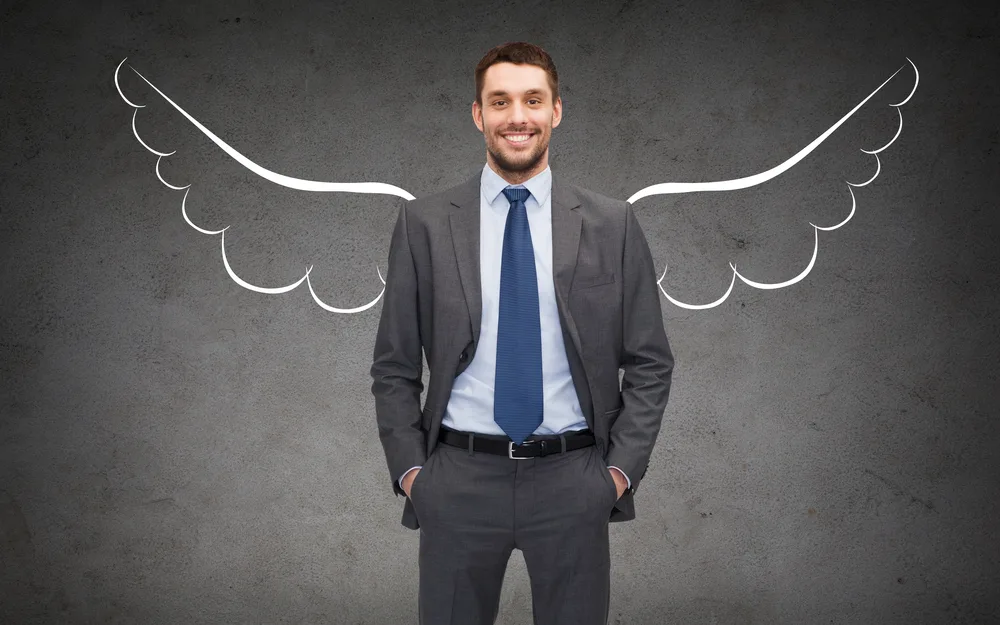 How to Build an Angel Network With Our Incubator Community
Nevadans will be the first to tell you that our state's startup scene is experiencing an unprecedented surge of energy. With no state income tax and significantly lower barriers to entry compared to most regions in the U.S., Nevada has become a hotspot for investment. But the benefits of investing in Nevada aren't just about tax perks. The Nevada community and StartUpNV are ideal locales to build valuable connections—and bridge an existing gap between investors and the startups they support.
Bridging the Gap with StartUpNV
As Nevada's only statewide startup incubator and accelerator, we've noticed a unique challenge: a perceived gap between angel investors and startups. Angels may claim there are no worthwhile deals to be found; entrepreneurs may lament the scarcity of investors willing to write checks. These, however, are misconceptions.
StartUpNV is here to shine a light on these issues. We organize startups into a dynamic marketplace where the most promising ventures rise to the top. We make these opportunities available to forward-thinking angels who possess the foresight and strategy to identify and back the winners. We do this through a variety of programming, but in this article, we focus on one tactic in particular: how to build an angel network.
Build Your Network with a Startup Incubator
Angel groups provide a structured framework for high-net-worth individuals or accredited investors to discover, evaluate, and fund promising entrepreneurial ventures. Maybe we're biased, but we recommend that all founders tap these angel networks.. It's one of the best tactics to boost startup success, both for seasoned founders and first-timers.
These networks provide a sounding board where minds come together and evaluate opportunities, review product/market fit, and share business resources. If you team up with the right startup accelerator community, such as StartUpNV, you can unlock unique opportunities that startups won't find anywhere else.
Angel investors and entrepreneurs can diversify their portfolios when they participate in investments offered through accelerator partnerships. For example, consider FundNV, a for-profit pre-seed venture capital fund for StartUpNV accelerator companies.
FundNV invests $50,000 per company through a convertible note or a SAFE, both of which offer founder-friendly terms.. This type of diversification minimizes individual risk and increases investment success.
Partners in Due Diligence
Angel networks can foster rigorous due diligence processes and evaluate investment opportunities, especially when an investor has particular goals in mind.
For example, check out the 1864 Fund, a $10M seed-stage fund affiliated with StartUpNV's programming. This fund provides a verified way for investors to support talent outside of more conventional enclaves because it focuses on opportunities in the American interior. We call this a "gold zone" where deals are priced low and returns have great potential. We aim to connect investors with these types of opportunities through a collaborative approach that connects the right investor to the right deal at the right moment.
Learn From Those Who Came Before
A recurring theme among accelerator programs is that members can get more done when they harness collective knowledge. Some accelerator programs are designed to help members do just that. Our AngelNV investor education program is a great example. 
Here, investors have the unique opportunity to learn from seasoned startup investors within a secure group environment, perfect for those new to startup investing. AngelNV brings together a mix of first-time and seasoned angels to invest collectively, and this creates an ideal space for knowledge exchange.
Attendees benefit from a conference format that goes beyond theory; it provides hands-on engagement with startups seeking investment. This approach enables individuals to kick start their journey as they build a diverse portfolio of startup investments.
Boost Deal Flow and Negotiating Power
Angel networks can facilitate strong connections within  a region's startup ecosystem. Members benefit from a broader range of investment opportunities and the potential to pool financial resources, which supports a collective approach that yields better results. 
As an added effect, these networks can leverage more substantial negotiating power when they deal with investment candidates. This can lead to more favorable terms for the network's investors. These are the types of insights and benefits we strive to bring to all members of our program, and we always strive to improve our ability to connect.
Whether you're an investor, a founder, or a tech enthusiast, StartUpNV is here to help. From understanding different types of venture capital strategies to learning how to calculate pre- money valuation, our programs will give you an edge to navigate the investment landscape.
Discover the multitude of investment opportunities available through our startup incubator and let's make Nevada's ecosystem flourish.
Our AngelNV 4 Investor track is coming January 23rd. Sign up now!