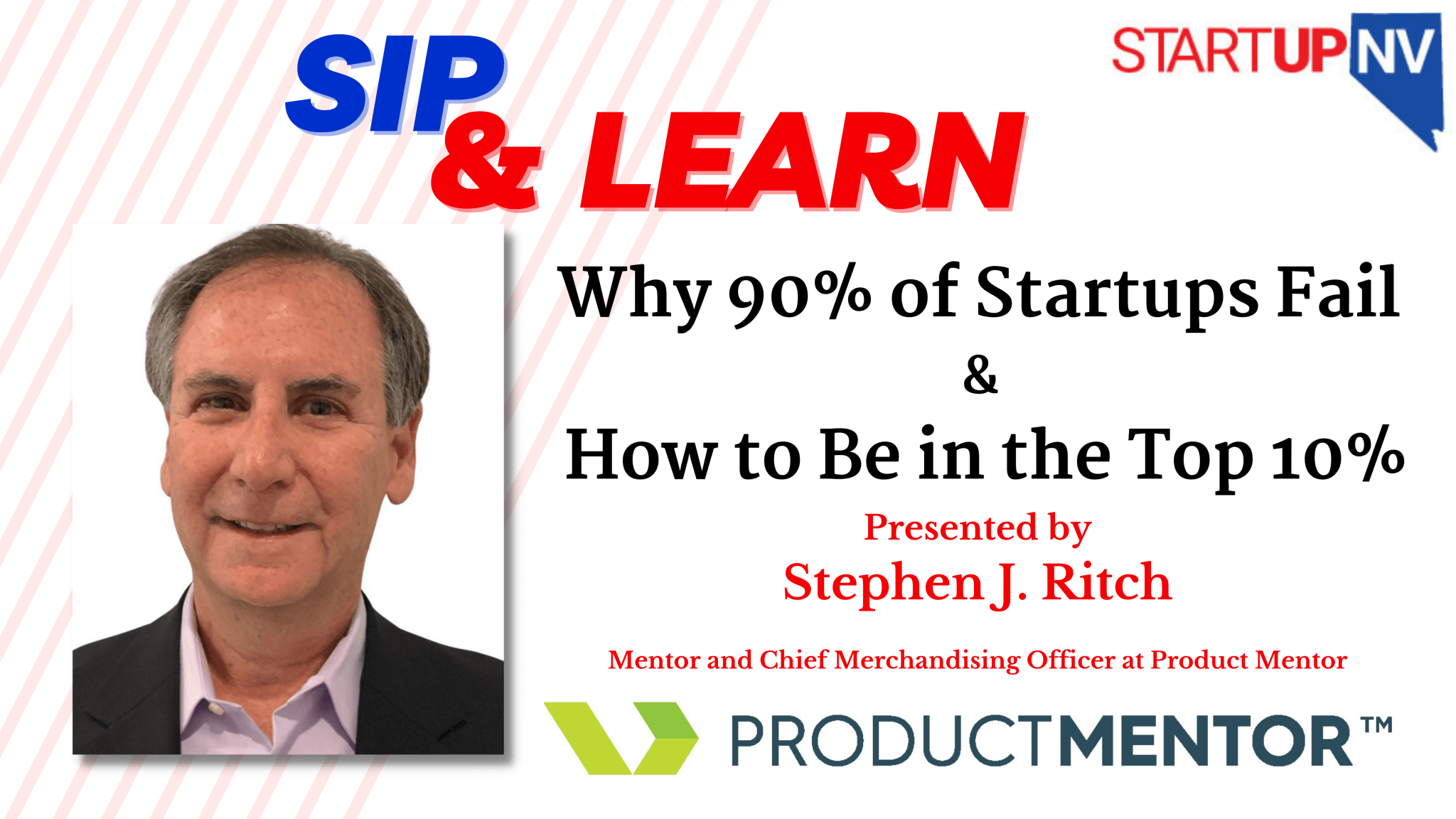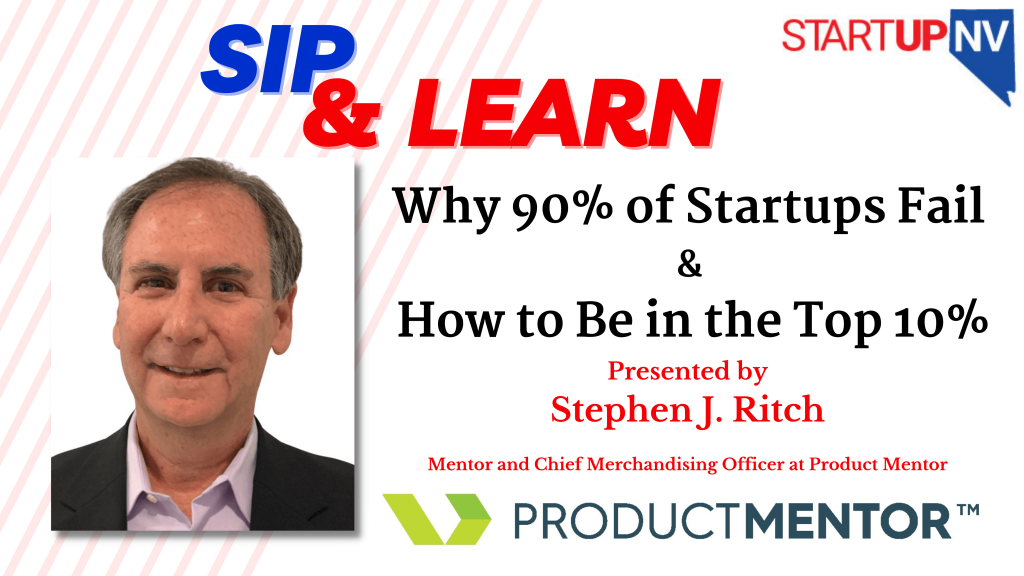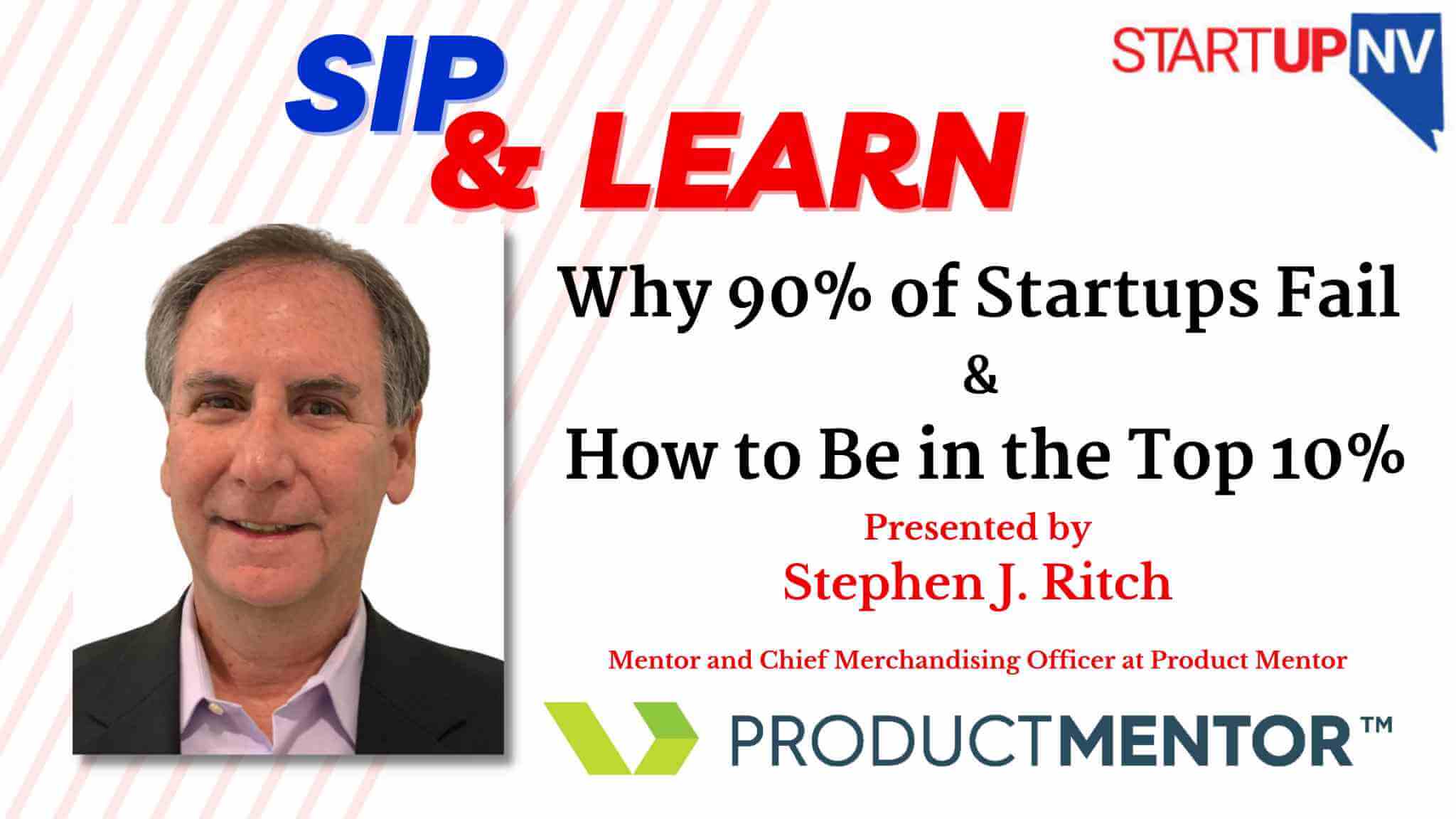 In this presentation, Stephen will speak on why 90% of product startups fail and the steps you can take to ensure you're venture is among the top 10% that make it!
About this event
Stephen Ritch, a product entrepreneur and retailing expert, will take you through how to do "under the radar" marketing on a limited budget, how to perform competitive research, and how to do a strategic retail distribution launch. He will also touch on the importance of using experts, creating partnerships, and how to be proactive with your product concept while protecting your intellectual property.
Can't Make It In Person?
We've partnered with a Nevada streaming startup, StreamItNow, to bring this to you LIVE!
Stephen is Vice President Chief Merchandising Officer at ProductMentor and an expert in product development, global sourcing, marketing, and financial budgeting. Stephen has experience working with some of the world's biggest brands including Brookstone, Office Depot, Frontgate, and Jobar and has brought some of the world's most recognizable products to market including Tempur-Pedic Pillows & Mattress Topper, Sonicare Toothbrush, Margaritaville Blender, FaceLyft Wrinkle Pillow, AeroBed Instant Mattress, Thumper 1st Percussion Massager, Non-Pulling Dog Leash and dozens more.
He was mentored by some of the leading retailers in the USA and worked directly for Michael Gould (CEO at Bloomingdales), Bob Mettler (CEO at Sear's), Mike Steinberg (CEO Macy's San Francisco), and Hank Kaminstein (CEO at Brookstone & Filene's) where he first developed his instincts to be a passionate, innovative merchant in Retail & Wholesale.