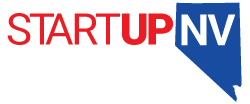 IncubateNV
Virtual Incubation
IncubateNV is an online incubator for all entrepreneurs who are forming their plans, testing their ideas and getting ready to go to market, — the "early days"… but who are looking to advance as quickly as possible and eventually get access to capital. It is self-paced with programmed steps and resources to assist as well as mentors and program managers to guide founders.
Companies, register to join – all are admitted. Being an entrepreneur can be enormously satisfying, but it is not easy.
IncubateNV is free to join – and many, but not all resources on the platform are free to use. IncubateNV is designed to help entrepreneurs who want to start and grow a sizable business and who may be looking to raise capital.
To get started, entrepreneurs complete a registration form – then choose a date and time to meet with our Community Manager. Based on the information in the registration form and the initial interview, entrepreneurs are provided with an action plan with specific objectives and the resources to complete the objectives. For those looking to raise capital or "graduate" to the accelerator program, progress against that action plan signify readiness for the accelerator and to raise capital from outside investors.
No Limits – No Deadlines – No Revenue Requirements
Unlike our accelerator program, there are no limits on the number of companies in the program. There are also no requirements for the companies to be at or beyond the beta / MVP or revenue generation stage… the idea, concept validation, or product / solution development stages are perfectly fine. There is no requirement that founders be working full time at their business – or to complete the program in a specific length of time. This program is designed for entrepreneurs who are getting ready to go to market, testing their ideas, forming their plans — the "early days"… but who are looking to advance as quickly as possible and eventually get access to capital.
Our non-profit accelerator follows a pay-it-forward business model – to help us grow a robust, inclusive ecosystem.
IncubateNV is free for all to access and use. Virtually everything an entrepreneur needs to start and grow a business is available on IncubateNV– starting from the original idea to launch, revenue generation, raising capital, securing a patent, developing an app / website, creating marketing plans, creating pitch decks, finding a mentor — and so much more. Many of the resources on IncubateNV are free to use, but some of the courses, professional service providers, and mentors charge a fee for their services. Service providers who do charge a fee, donate 10% of their revenue to StartUpNV to help pay for the operational costs of the IncubateNV platform.
StartUpNV is run primarily by volunteers, but we do have operating costs and seek corporate sponsors, donors, and government grants to fund our operations until the equity positions from our accelerator program become liquid.