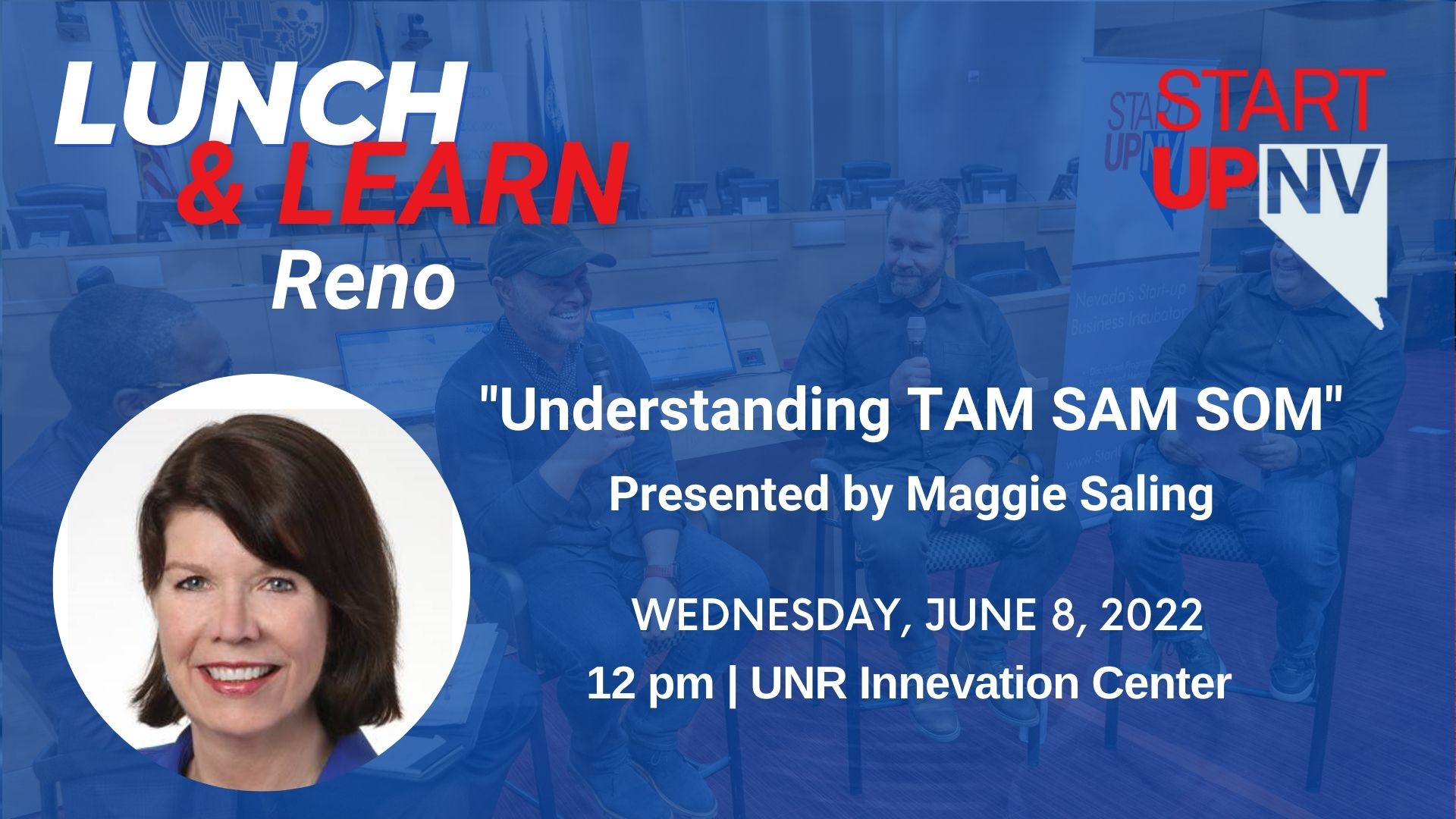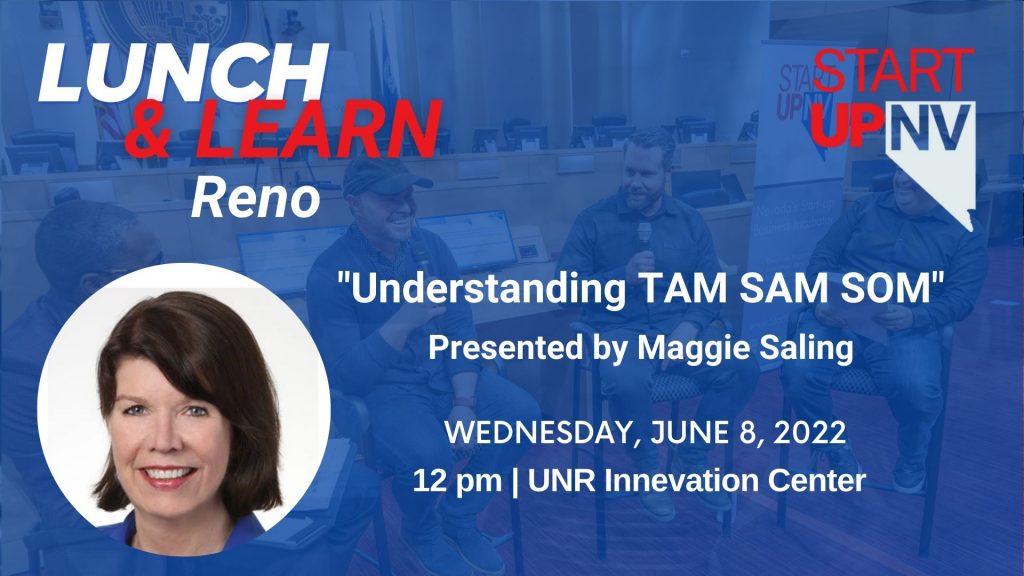 Reno Lunch 'n' Learn | June 8th, 2022
What will I learn?
In this discussion, we'll visit some bad and good examples of a critical slide in your pitch deck, Market Opportunity. We'll review the ways to go about calculating these researched numbers, and how SOM is derived. We will briefly explore multi-sided marketplaces.
Who is Maggie Saling?
Maggie Saling is Chief of Staff and Communications Director for StartUpNV, Nevada's statewide business incubator and accelerator. Maggie has seen hundreds of pitch decks and heads the Deck Assessment Team. She has been involved with startups for decades in support roles and leadership roles. Prior industries include aviation, computer education and gourmet food in marketing and project management roles.