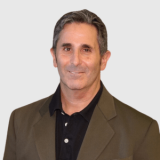 Location: Reno
Career Experience: Marketing, Operations, Finance
Experience And Industry Summary:
Founder, CEO of 6 startups – 3 exits. in software, media, television, content and SAAS++ Raised >$250M in funding, $3B in sales. Former venture capital partner, angel investor, and advisor/mentor – and former Professor of Digital Media & Entrepreneurship. Author of 3 books on entrepreneurship.
Areas I like to mentor: Software, SAAS, Media, Some energy, fintech, Medtech, and some healthcare.
Latest Posts