Leveraging ESO Support for Startup Success in Nevada
To navigate the complexities of the startup landscape, founders can seek support from entrepreneur support organizations (ESOs): groups that provide critical guidance and services that help startups thrive.
For example, founders in Nevada can access services from a variety of sources, including the Nevada Small Business Development Center (SBDC), the Nevada Women's Business Center (NWBC), or SCORE Northern Nevada, among others. Each of these ESOs serves startups with growth-oriented and educational programming. Every region will have a unique ecosystem of ESOs that founders can take advantage of, provided they know where to look and how to connect with the organizations best suited to help.
How ESOs Support Your Startup's Success
Entrepreneurship means waking up each day and tackling uncharted territory. Understandably, making decision after decision can get exhausting–but decision support is one area where ESOs excel. 
ESOs may take the form of local agencies (such as chambers of commerce) as well as non-profits and private entities.Those local to Nevada may recognize StartUpNV, Blackfire Innovation, or Tech Alley as organizations that prioritize tech advancement in the area. Wherever they're found, ESOs offer expert guidance for overcoming specific obstacles in the startup journey, including acquiring different types of venture capital, assessing product and market fit questions, and more.
First and foremost, ESOs give founders access to expertise. Through one-on-one counseling, programming, and access to industry specialists, these groups offer invaluable insights that guide founders throughout all startup financing stages.
Locally, SCORE Northern Nevada and the Nevada SBDC excel in providing one-on-one mentorship opportunities, connecting founders with experienced individuals who offer personalized guidance, share their experiences, and accelerate the startup learning curve. Founders feeling lost can avail themselves of these services and get valuable insight into operations without spending a dime.
2. Networking Opportunities
Partnerships with ESOs give founders a targeted way to build their professional network and access valuable opportunities for funding, partnerships, and growth. Beyond the major organizations in each area, founders can lean on local Chambers of Commerce, like the Urban Chamber of Las Vegas or the Reno + Sparks Chamber, that may offer vibrant ecosystems for networking. Events, workshops, and seminars hosted by these organizations become fertile grounds for founders to connect with potential collaborators, mentors, and fellow entrepreneurs.
Funding is often a make-or-break factor for startups. ESOs may bridge the gap by connecting founders with potential investors, venture capital partnerships, and offering guidance on preparing for fundraising efforts. This access to funding opportunities is instrumental in propelling startups towards growth and sustainability. Given that the odds of receiving venture capital funding from top firms can be <1%, founders should play the numbers game and work to identify as many opportunities as possible.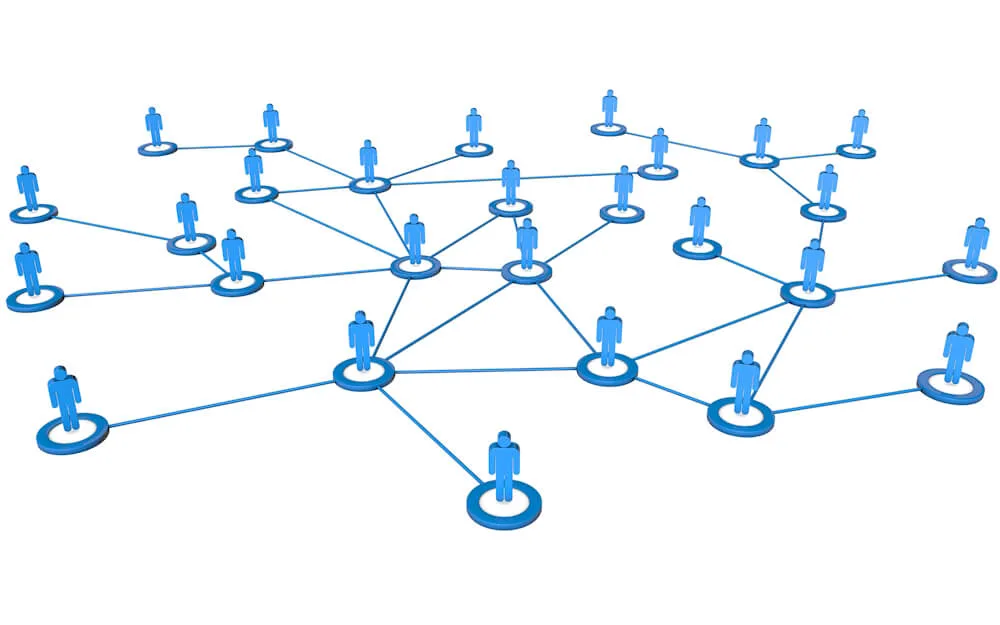 Making Connections: A Founder's Roadmap to Finding ESOs
Not all ESOs are alike, and finding the right match involves considering organizational values, mission alignment, and the practical services available. By connecting with ESOs that share their vision and provide relevant support, founders can improve their experience and increase the likelihood of meaningful growth for their startups.
1. Research and Identify Relevant ESOs
Conduct thorough research to identify ESOs that align with your industry, goals, and geographical location. Consider organizations that serve specialized groups that may apply to you. In Nevada, for example, qualifying founders can explore opportunities through organizations like the Nevada Indian Commission or the Nevada Hispanic Business Group. Some partners may focus on venture capital in Las Vegas while others might specialize in acceleration and support services. 
Search the National Chamber of Commerce directory as a starting point to find organizations near you.
We also encourage readers to explore DealRoom, which is a comprehensive hub for resources and information pertinent to the startup community in Nevada. This statewide group receives regular input from agencies like the Las Vegas Global Economic Alliance as well as regional entities like the City of Las Vegas and Clark County, creating the perfect resource for staying up-to-date with startup news.
2. Participate in Local Events
Actively engage in networking events hosted by ESOs and local chambers of commerce. Attend workshops, seminars, and industry-specific gatherings to connect with like-minded individuals, potential mentors, and collaborators. StartUpNV keeps an updated calendar of industry events relevant to founders in Nevada. Look for similar organizations in your area and start cultivating relationships to support your growth as you gain traction.
3. Seek Out Mentorship Opportunities
Leverage mentorship programs offered by ESOs. Seek guidance from experienced mentors who can provide insights, share their journey, and offer strategic advice tailored to your startup. Groups like gener8tor Reno specialize in helping startups succeed with high-growth goals long after funding has been acquired. These types of supportive partnerships can be the perfect way to access early stage valuation tools, like a startup valuation calculator, that put you on firm financial footing from the get-go.
4. Utilize Educational Resources
Take advantage of the educational resources provided by ESOs. Attend workshops, webinars, and training sessions to stay informed about the latest industry trends and acquire the skills needed to navigate the challenges of entrepreneurship. Founders tend to connect with these resources through participation in startup accelerators, or by researching the best venture capital newsletters and doing the legwork on their own.
Above All - Stay Active and Engaged
Building connections with and making good use of ESOs is an ongoing process. Stay active and engaged within the ESOs and chambers you join. Contribute to discussions, share your experiences, and be open to collaboration. The more actively you participate in your local network, the more you'll benefit from the vibrant entrepreneurial ecosystem around you.
Get the help you need to make your business thrive. Contact StartUpNV to learn more about our programming.