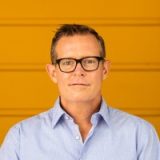 Location: Reno
Career Experience: Technical Develoment, Operations
Experience And Industry Summary:
Community builder. Digital strategy, design, communications, community management. Skilled in building online and in person communities. Launched Tech Republic, which was venture funded. Has advised startups such as CrowdStar, Brandl, Jovoto.
Advising in attracting and retaining customers, use customer communities to validate product market fit, inform product roadmap, customer advisory boards, community based advocacy programs. Market research, competitive research, GTM planning, digital product. Loves working with companies focused on some aspect of social good.