AngelNV Entrepreneur Bootcamp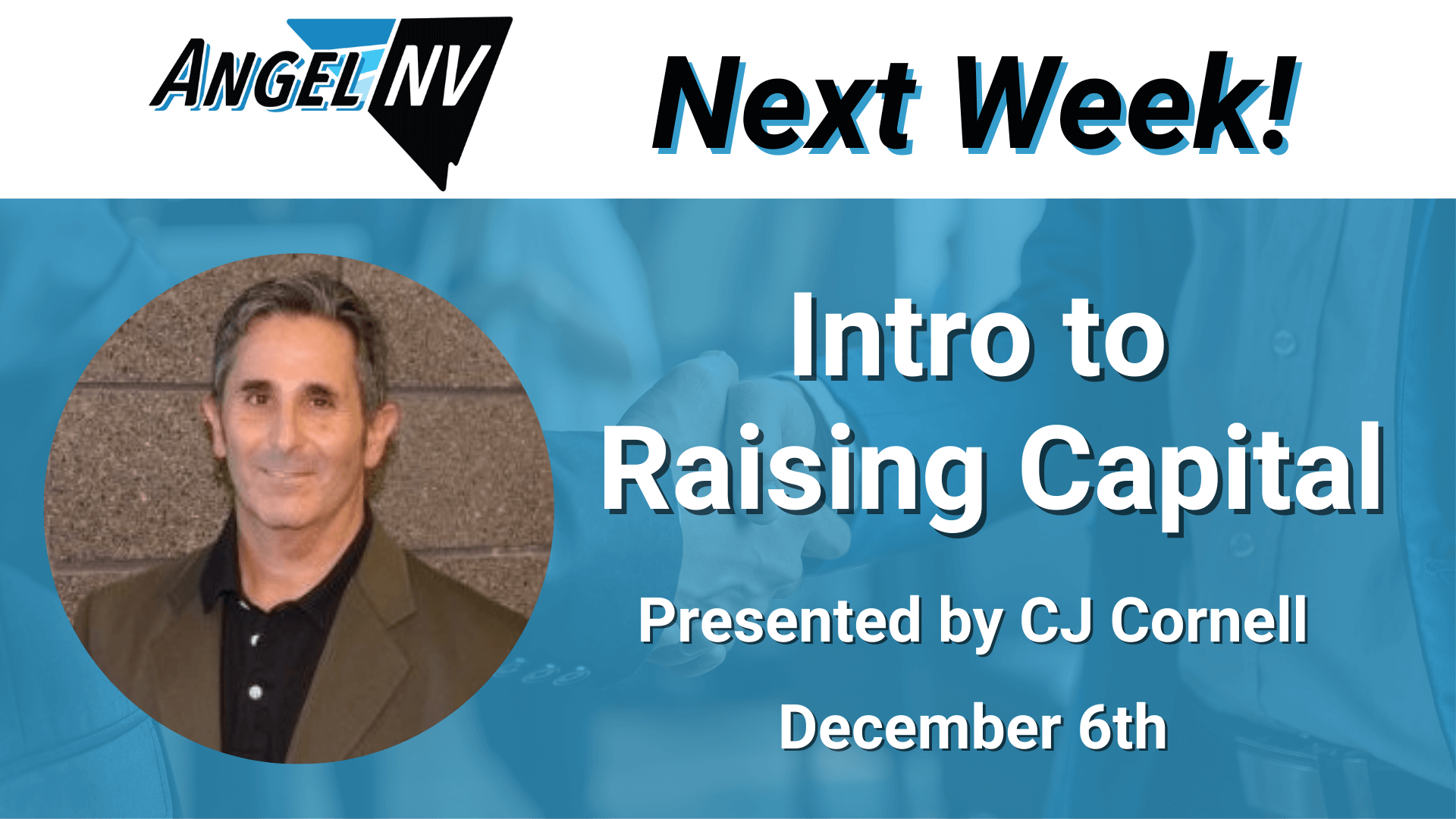 Join us for this exciting session of the AngelNV Entrepreneur Bootcamp!
Come out to Downtown Vegas, grab a drink, and network with other entrepreneurs as we celebrate entrepreneurism around the world!
At this session, Entrepreneur and Investor, CJ Cornell will give his expert take on strategies for financing your startup through venture capital and what it takes to raise millions in startup capital.
Event Details
Doors open at 5:00pm and the program will begin at 5:30 pm.
Free parking is available at the Historic 5th St School, accessed on 4th, just north off of Clark. The Innovation Center is 1.5 blocks north on the opposite side of the street.