The StartUpNV Accelerator

10 Companies | 9 Months | $50k in pre-seed funding | 6 Demo Days for additional funding
The Accelerator focuses on companies in the VIABILITY and SCALABILITY stages and the related phases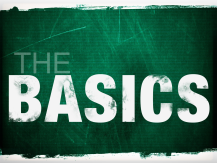 Companies pitch to be invited into the StartUpNV Accelerator – or they "graduate" from our incubator program.
Our accelerator is unconventional in that it does not require all accelerator companies to be on the same cohort calendar schedule. We take up to 10 companies at a time (concurrently) as we find them or they find us – and put them through the 9-month program. The program is designed to help raise a pre-seed and seed round of funding within the 9-month program window by producing the initial growth and product-market fit required by most seed and A-Round capital providers.  Companies prepare for the due diligence process required by capital provides from individual angels to professionally managed funds. We push for a 9-month completion, but with solid progress will add 3 months if necessary to meet program and funding objectives.
We look for "scalable" companies at or within 60 days of revenue (or a live beta) with founder(s) working full time.
"Scalable" means a coachable, capable founding team / founder focused on an exit in less than 10 years in a business that can realistically achieve a minimum mid-eight-figure ($30M+) valuation within 5-7 years. We do NOT focus on specific industries or technologies.  Our program involves education, mentorship, along with plenty of pitching and due diligence prep to make easier close on funding opportunities as they arise.
Our focus on making startups fundable involves pushing companies into their market – with real customers, as quickly as possible, given the solutions / technology / products involved. We emphasize establishing a clear path to product-market fit and/or the identifying the pivots required to get there.  Whether that initial "push" is with a beta or in a live market, we believe that answers about growth and ongoing "fundability" are only provided by genuine customer interactions… to prove you've built something that people want.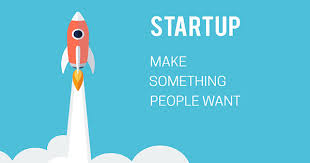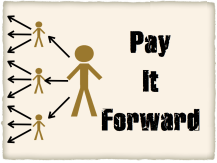 Our non-profit accelerator follows a pay-it-forward business model – to help us grow a robust, inclusive ecosystem.
Member companies pay a monthly fee of $200*, which includes a co-working membership at our Las Vegas or Reno location. Founders pledge 1% of their company's equity to our 501(c)3 non-profit, StartUpNV – following the same dilution protocol as the founder(s). While the 1% equity donations by the startup companies aren't worth much in the short term, our goal is to build a non-profit foundation that will support our Nevada ecosystem over the long term – by helping our startups succeed, employ people in our local communities, attract early investment from local investors, and exit successfully.
StartUpNV is run primarily by volunteers, but do have operating costs and seek corporate sponsors, donors, and government grants to fund our operations until our equity positions become liquid.
*$100/mo while covid restrictions limit use of facilities – fees billed quarterly.
Raising Capital is a top goal of most accelerator companies – and ours too.
Member companies are eligible* for $50k of pre-seed funding from FundNV, our affiliated venture fund, within 120-150 days of starting the accelerator. FundNV invests via a convertible note on the following terms: 2 year note at 10% simple interest (converts to stock). 20% discount to a priced round @$350k+ or a $1M valuation cap. Converts with same terms as preferred. FundNV may "trade" a larger discount for a slightly higher cap, but there's a revenue bar to meet to consider that option.  Companies should expect to enter due diligence 75-90 days after starting the program – with funding between day 120 and 150.
StartUpNV promotes and sponsors "demo days" for outside funding partners to attend once every 60 days. The goal of "demo days" is to provide seed funding instead of, as a follow-on to, or in addition to funding provided by FundNV.
*members must be current on all obligations to StartUpNV – and in meeting or exceeding agreed go to market goals.