Are you ready to SHINE online as an Authority? Our Jan-10 lunch-n-learn with Virginia Parsons teaches how to provide your business with the tools and media to grow an expert reputation.  Come out to the Innevation Center in Reno on Wednesday for lunch, a little networking – and a great talk from 12-1:30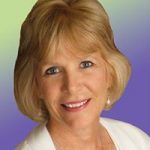 Virginia Parsons, founder of Media Spotlight Marketing, will teach attendees how to use Video and Livestreaming to increase brand awareness, social media impact, SHINE as an Authority in your Profession – and grow an online and social media following.
One lucky guest will wind a 30 day social media marketing program!
A $12 donation covers lunch — and the time with Virginia to learn about this important a topic we all want to understand.  Pay at the door or reserve now — and click on the credit card link to use our SMBple donation processing page — with the term "donation" where an invoice number would go.
When: January 10 | 12-1:30pm
Where: Innevation Center (UNR) at 450 Sinclair St, Reno, NV 89501
Tickets:  $12 per person | Pay at the door – or – Reserve Now via the credit card link on our donation page.  Please donate more to our 501(c)3 non-profit if you can.