Our November 8 Lunch-n-Learn was lead by Kevin Lyons. Kevin provided his experience to the group on the language and general practices of startup funding — from the perspectives of a founder and an investor.
How do I get an investor? What is pre-seed level funding? What about seed level? Is an angel or friends and family round different? What about a Convertible note? Is preference something to worry about? How do investors or founders reach agreement on valuation? When should you raise or invest? Should you build something your passionate about or want to make — or something your prospective customers want?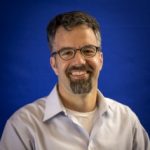 These are just a few of the topics and questions discussed. If you know Kevin, you know it will be fun, informative — and filled with passion about the topic. Whether you're on the investment or money raising side of the equation. you'll get something from Kevin's presentation. Hear what questions others are asking.
This will be fun!
We asked for a $10 minimum donation for lunch and the event . If you like what we do at StartUpNV, please donate to our 501(c)3 non-profit here.
You can also assign StartUpNV as your designated charity through the Amazon "Smile" program — where Amazon donates 0.5% of your purchase amounts to StartUpNV. Learn how to make StartUpNV your designated charity.
Thank you for attending! Check out our Facebook Live video of Kevin's presentation from 11/8/2017: https://www.facebook.com/StartupNV/videos/2054920381395926/