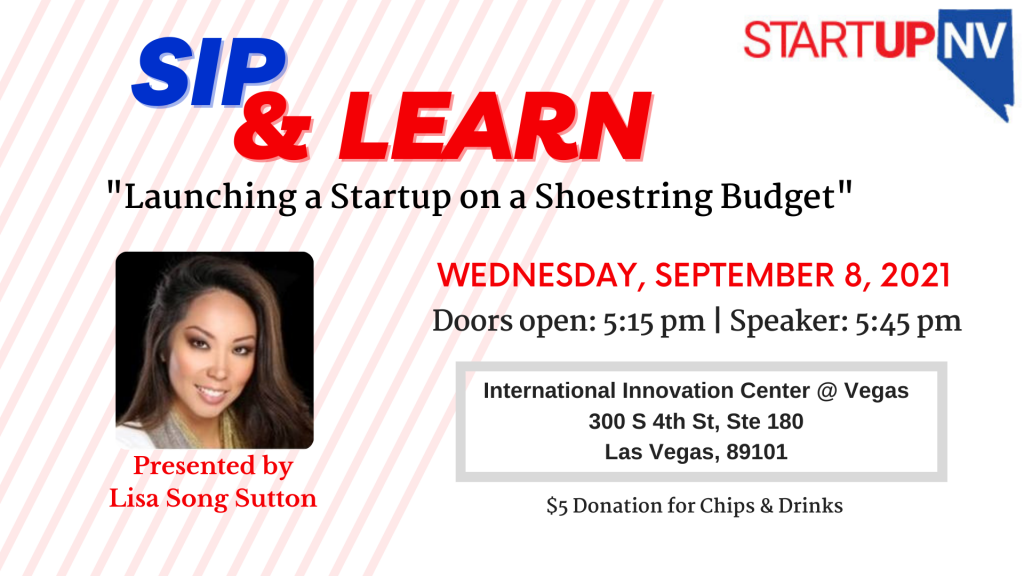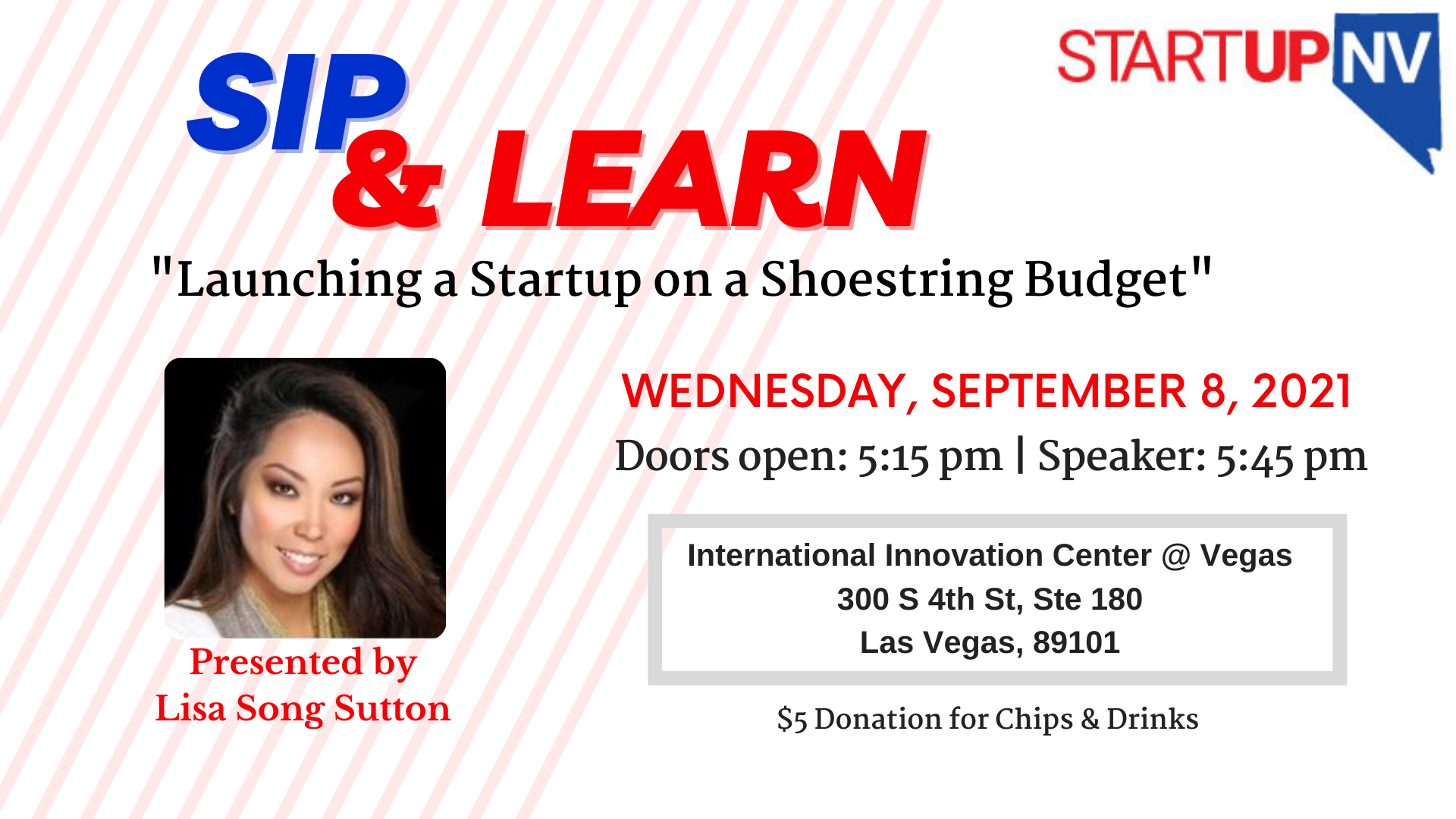 Join us for an in-person Sip'n Learn with Lisa Song Sutton.
Lisa will be discussing the "How to Launch a Startup on a Shoe-string Budget."

While many companies can choose to take on institutional investors or private equity, Lisa is a big believer in self-funding and boot-strapping your company. She has done this several times over and advises other companies on how to do so. On September 8th, she will share those key lessons and the tactics that worked, and the ones that didn't, to help guide you in creating a successful business without having to give away most of it to investors before you even have a chance to start.
About Lisa Song Sutton
Lisa is a real estate investor and entrepreneur, holding ownership interests in several companies in the real estate, tech, retail and food & beverage industries, including Las Vegas' #1 alcohol-infused cupcake company: Sin City Cupcakes.
Lisa currently writes and speaks about entrepreneurship and business. Her work has been seen in Forbes, Inc. Magazine, Fast Company and other business publications. She also sits on the advisory boards for several companies including Bitcoin Nevada, an education foundation promoting cryptocurrency, and Youngry, an entrepreneurship media company.
In addition to her professional careers, Lisa is actively involved in her community. Lisa was recently named a 2017 Top 10 Social Entrepreneur to Watch by Inc. Magazine and was selected as a Las Vegas hub Global Shaper by the World Economic Forum.

Event
Doors open at 5:15pm! The event starts at 5:30 and Lisa will speak at 5:45pm. 
Free parking is available at the Historic 5th St School, accessed on 4th, just north of Clark. The Innovation Center is 1.5 blocks north on the opposite side of the street.