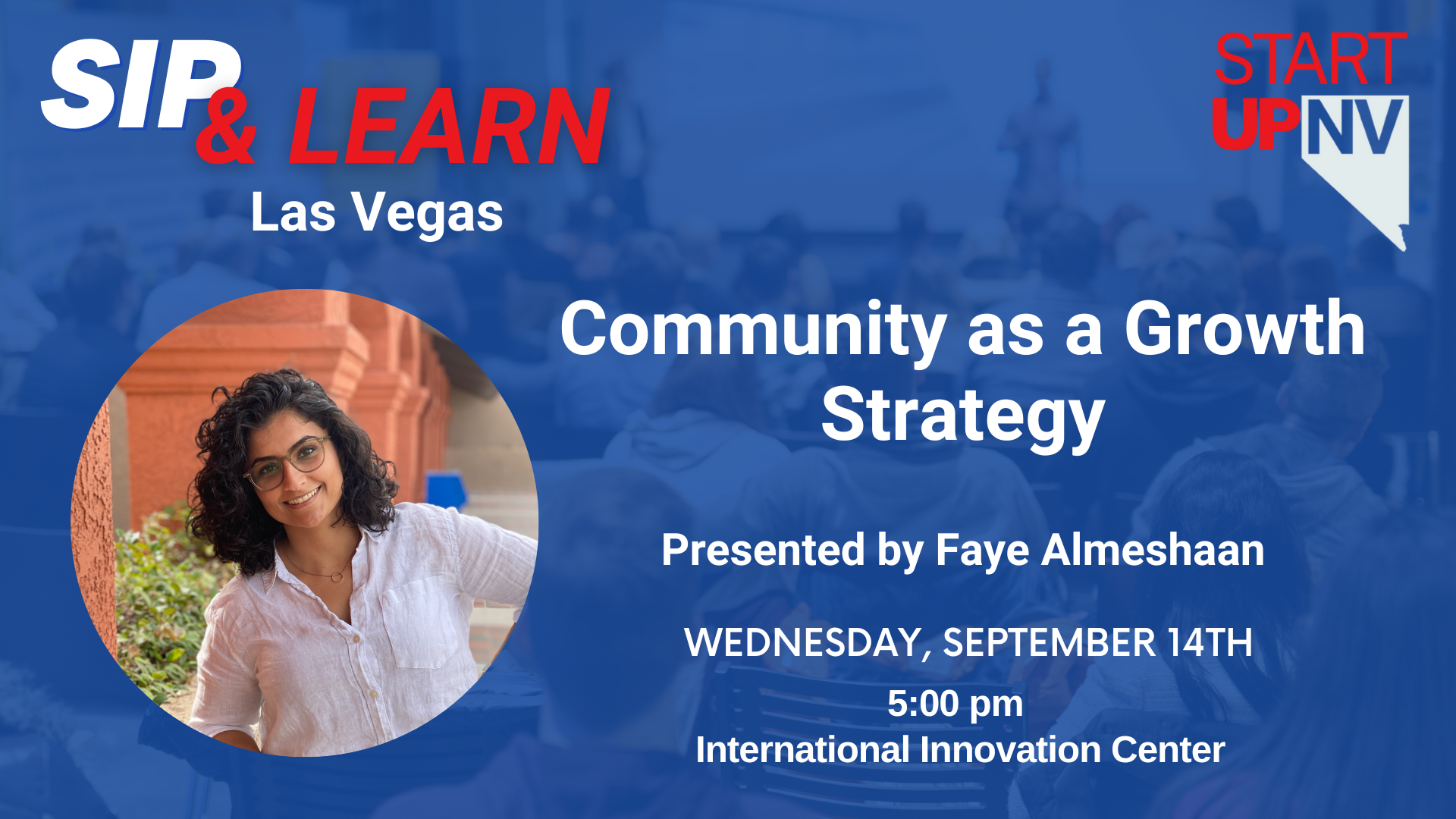 Founders and Startup Community!
Join us for a Sip & Learn with Faye Almeshaan and hear how you can use Community as a Growth Strategy for your startup!
What You Will Learn:
Community is at the core of who we are as humans. We've built societies to socialize, trade, and help each other out. Yet the concept of community as a primary growth channel for business has only picked up steam in the last few years.
In this session, Faye will focus on:
What community-led growth really means
How it can be your sustainable competitive advantage

How to build a community as your primary growth channel
About Faye
Faye is a startup junkie. As a business generalist, she's spent the last 10 years wearing many hats from investing to operating and everything in between. Most recently, she was the Head of Operations and Venture Partner at Forum Ventures, supporting 250+ early-stage SaaS startups. She also sits on the board of StartUp Vegas and speaks, writes, and advises on entrepreneurship, investing, community, financial inclusion, and women's rights.

Faye also runs YPoC (pronounced WHY-poc), a community that uplifts, promotes, and advances Young Professionals of Color.