Do you sell successfully to Large Enterprise Companies?  The #1 reason deals don't close is the inability to present value effectively.  Learn how to be effective in selling from an expert. It's highly rewarding for both you and your company – and you'll want to be prepared.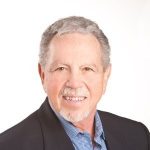 Join us for our Feb-14 lunch-n-learn with Chuck DeVita, founder of Growth Process Group – and lecturer at Stanford in Continuing Studies on "Selling and Marketing to the Enterprise", "Developing Propositions and Pricing Models"  brings his vast experience to Nevada for one day only.
Come out to the Innevation Center in Reno on Wednesday for lunch, a little networking – and a great talk from 12-1:30
A $12 donation covers lunch — and the time with Chuck to learn about this critically important a topic.  Pay at the door or reserve now — and click on the credit card link to use our SMBple donation processing page — with the term "donation" where an invoice number would go.
When: February 14 12-1:30pm
Where: Innevation Center (UNR) at 450 Sinclair St, Reno, NV 89501
Tickets:  $12 per person | Pay at the door – or – Reserve Now via the credit card link on our donation page.  Please donate more to our 501(c)3 non-profit if you can.