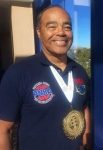 We are shocked and saddened today to announce the loss of Clifton Maclin. Clif was one of just a few original founding mentors and advisors at StartUpNV.  Clif was a believer and supporter right from the start.  He was a true friend –  and a man who gave all of himself to our Nevada community.  He will be greatly missed.
Those of us who knew and loved Clif, appreciated his no-nonsense straight shooter advice and attitude.  Clif would tell you what he thought – even if it was difficult to hear, then jump in and help do whatever needed doing.  His decades of business experience, humor, and kindness touched many of our StartUpNV members.
As a member of our advisory team Clif always had sage advice, people to introduce, and friendship for our leadership team over the two years he spent helping get our organization started and on track.  He was recognized this past December as a "Networking Guru" by Northern Nevada Business Weekly and NCET — well deserved praise and recognition.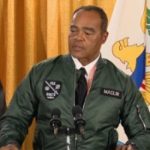 We will miss his leadership, his consistent smile, his humor, his kindness – and his experienced support.  As we learn more about services and other ways our community can show our love and support to his memory and his wife, Karen, we will make further announcements.
Rest in peace Clif.  We will all miss you.