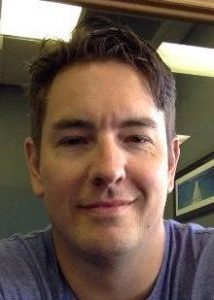 "Social Media Marketing in 2018:   
The Don'ts and Definitely Don'ts… and a Few Social Media Do Do's 
"
Geoffrey Radcliffe, CEO, and Founder of Post Launch, a successful Las Vegas digital marketing agency, discusses the current state of social media marketing. Learn social media best practices, tips for creating viral content, best use of social media influencers, and how to growth hack your audience. Additionally, we will talk how to convert your social audience into customers, how to attract new customers with a limited social audience, and the most effective methods for recruiting social influencers. 
Focus on startups and small businesses in E-commerce, Service Companies, Software Companies, and Consumer Products with takeaways on how you can increase your brand visibility and customer transactions through popular social media platforms. 
Geoffrey "Geoff" Radcliffe is the CEO and founder of Post Launch, a web presence marketing company founded in Las Vegas, dedicated to utilizing the best practices and most advanced techniques in digital marketing.
With degrees in physics, business and public relations and nearly 20  years of experience, Geoff has gained an in-depth understanding of online marketing and how to use consumer psychology to improve various companies' online presence.
Radcliffe used his experience in marketing and business development to create a business that offers a new approach to digital marketing. Together with his team at Post Launch, Geoff creates and executes effective and data-driven marketing strategies to produce measurable returns in a business investment.