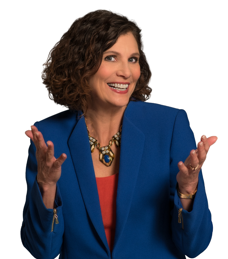 Trade Show Strategies for Strategies For Startups
with Cofounder of TradeShow Makeover, Alice Heiman
Are you participating in trade shows to generate leads for your startup? Or are you thinking about whether you should? Join trade show expert Alice Heiman, cofounder of TradeShow Makeover, at the InNEVation Center for a lively discussion and workshop on generating leads through tradeshow participation.
You'll consider all of your methods for lead generation and determine if trade shows are a good addition.
If you are already participating in trade shows you'll evaluate your results and determine how to improve them.
Alice shares best practices based on the latest research and gets you thinking about new ways to get qualified leads.
According to Forbes.com, Alice Heiman is among the world's leading experts on the complex sale. She is the founder of Alice Heiman, LLC a leading sales consultancy for midsize companies, strategizing with sales leadership and their teams to find new business and grow existing accounts. She's originally, from the widely known Miller Heiman Group. Heiman recently co-founded TradeShow Makeover because she was tired of seeing companies leave money on the trade show floor. TradeShow Makeover is now a leader in preparing companies to get more closed deals from their investment in exhibiting at and sponsoring trade shows and events.