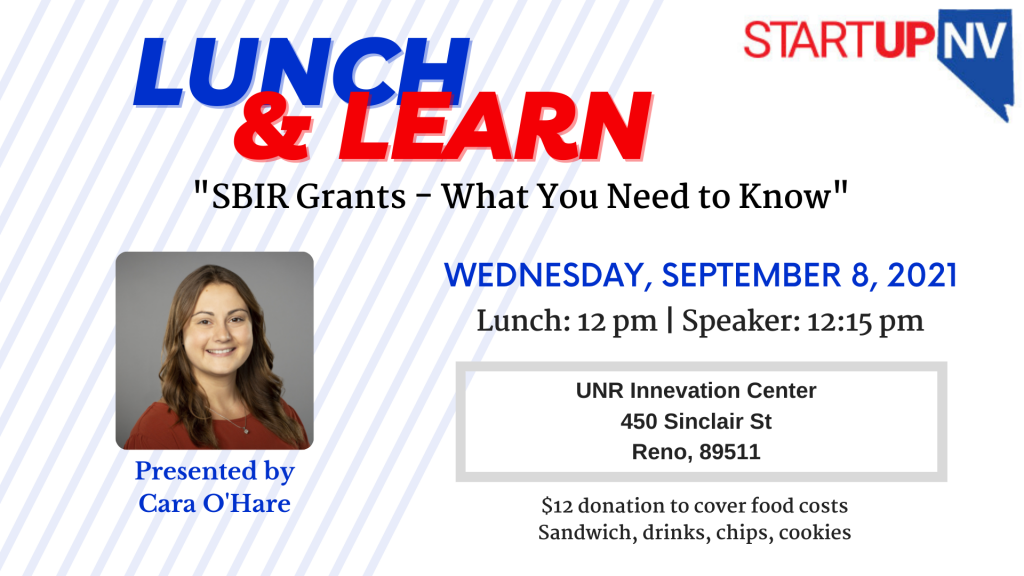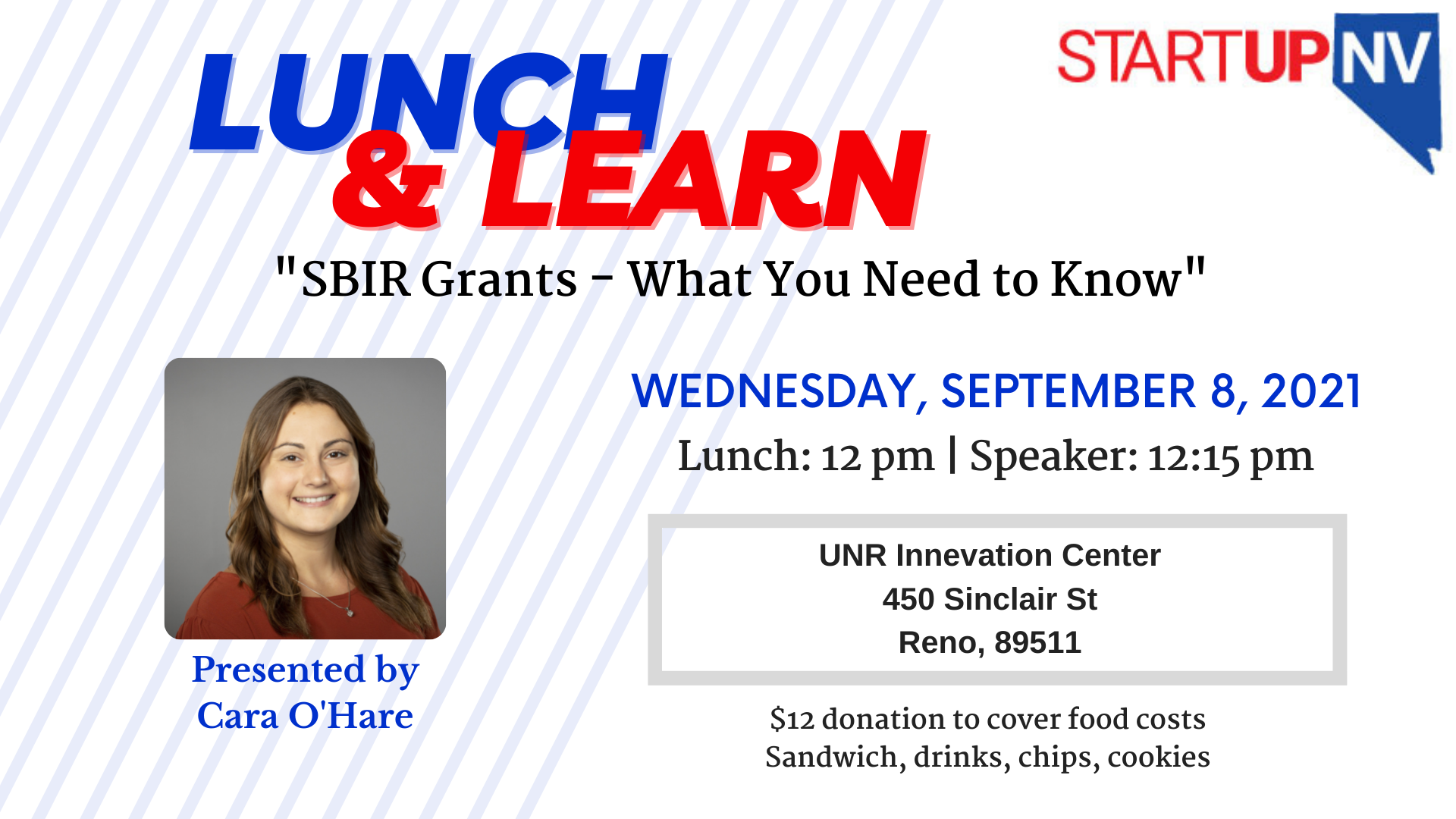 Join us Wednesday, Sept 8 for an exciting talk on the Non-Dilutive funding known as SBIR grants. 
Small Business Innovation Research Grants: Non-Dilutive Capital to Advance Your Company. Learn more about the Small Business Innovation Research (SBIR) and Small Business Technology Transfer (STTR) Grants. I will cover program basics such as program eligibility, searching for relevant solicitations, tools available to assist you with your application, reaching out to various agency program managers, database registration basics, and a framework for preparing to write your proposal.
Cara O'Hare is a Licensing Associate in the Office of Enterprise and Innovation at the University of Nevada, Reno. She currently manages the Sierra Accelerator for Growth an Entrepreneurship (SAGE) program at UNR to increase the number of successful SBIR and STTR awards to the State of Nevada. She has 6 years of experience helping entrepreneurs with conducting market research, grant assistance, and startup business development.
Lunch is served at noon, speaker begins at 12:15pm.
At this time, masks are required to enter the building, and not required while eating/drinking.