Women Entrepreneurs and Angel Investors gather to learn from each other. We're creating more Believers to invest in the Dreamers.
Join us for an event celebrating women entrepreneurs – Dreamers – and those who Believe in them – Angel investors.
Reserve your seat!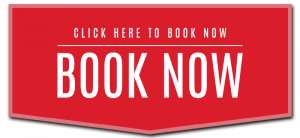 StartUpNV, Nevada's Statewide Business Incubator is bringing these two groups together to create more women angels and to support the journey of female entrepreneurs. Panels will include entrepreneurs discussing the roller-coaster ride that is startup life and the worthiness of the journey. There will be an introduction to angel investing, and we'll hear from experienced angels on doing valuation of early stage startups and the different types of early financing.
Keynote speaker: Dr. Siliva Mah | "Hidden Bias Held by Both Genders"
Our additional and awesome speakers and panelists include:
Mysty Rusk | Kristin Fox | Amanda Signorelli | Cindy Gatlin | Danell Wilson-Perlman |Marta Spegman-Lopez Venture | Julie Brander | Lauren Klein | Chelli Wolford | Lisa Song Sutton | Annie Emprima-Martin | Maggie Saling is our host | Madeline Feldman is our emcee
The day starts off with continental breakfast and ends with lunch.
Join us at the International Innovation Center @Vegas |  Corner of Lewis Ave and S. 4th Street | Free parking at the "Historic 5th Street School" (1 block south on 4th)
This is an EXCLUSIVELY Women only event.
Please RSVP to reserve your seat!
Event Donation is $49 to cover costs and support our 501(c)3 non-profit.
Scholarships available – inquire for qualifications at info@startupnv.org
Dreamers and Believers
Dreamers are entrepreneurs who want to take their idea and make a business out of it. Believers are angels who believe in them and help with money and acquired knowledge. StartUpNV is trying to create both by bringing them together in this Women's Forum.
Agenda
Speaker or moderator
Guests/Topic
8:30
8:55
breakfast
8:55
Welcome
Madeline Feldman
9:00
9:20
Keynote
Dr. Silvia Mah
Hidden Bias
9:20
10:20
ACA Intro to Angel Investing
Maggie Saling
10:20
10:30
break
10:30
10:50
Entrepreneur panel: In the trenches
Annie Emprima Martin
Lauren Klein, Marta Spegman-Lopez Venture, Chelli Wolford
10:50
11:10
Cindy Gatlin
Intro to Term Sheets
11:10
11:30
Entrepreneur panel: The result is worth the ride
Lisa Song Sutton
Danell Wilson-Perlman, Julie Brand, Amanda Signorelli
11:30
11:40
break
11:40
12:00
Kristin Fox
Early Stage Valuation
12:00
12:30
Mysty Rusk
Creating Angels, Supporting Founders
12:30
lunch