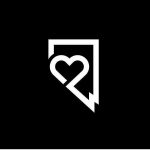 The US Department of Commerce tells us that Nevada ranks #1 in StartUp activity for 2018, but ranks 49th for venture and investment capital, mentorship, education, and other critical resources startup founders need to succeed. StartUpNV is working hard to better align our resource availability with our activity, but we need your help!
While there are more than 1200 incubators across North America, StartUpNV is the only start-up incubator in Nevada. In 18 months of our non-profit's operation, we've seen and advised on more than 150 pitches, hosted 35 startups in our program, and helped seven (7) member companies raise over $10M in capital. We're proud of the work we've done in Las Vegas and Reno with our entirely volunteer operations team and 100+ mentors, but it's not even close to enough.
As you consider where to invest your charitable dollars, please consider donating to StartUpNV, a 501(c)3 non-profit. When you invest charitable funds in StartUpNV, you are helping diversify our state's economy, keeping our best and brightest at home in Nevada, attracting new, scalable startups to Nevada, and helping us close the gap in the kinds of services our startup economy needs to thrive.
We have 4 ways to donate:
Amazon Smile – it's easy and won't cost you a penny.
> Shop at smile.amazon.com and designate StartUpNV as your charity. Amazon will donate an amount equal to 0.5% of what you spend
> Sign up at https://smile.amazon.com/ch/81-3398527
Subscribe to Events and Updates:
> Pitch Day Updates |  $75 annual donation | <donate now>
–  You'll receive updates on what companies are pitching each week, how they were evaluated, and be invited to attend up to 4 pitch days per year.
> Lunch-n-Learn Speaker Series |  $150 annual donation | <donate now>
– You'll receive 10 tickets to our monthly lunch-n-learn speaker series with a wide range of startup and entrepreneurial topics
Scholarship a Start-Up | $100-$1200 annual donation | <donate now>
> It costs $100 per month for a startup to participate. Many need our services, but have no money. Sponsor a month, a quarter or a whole year.
Corporate Sponsor a Program | $500 – $7,500 annual donation | <donate now>
> We operate many programs for the startup community. Sponsor an entire program for a quarter or year with your business name, family name – or anonymously
 – Pitch Day Program @ $500 per service area. Be our legal, finance, web / app development, HR,  or other service sponsor
 – Education Program @ $1,000 per curriculum area
 – Mentor Program @ $5,000
 – Grant Writing Program @ $7,500 per grant
StartUpNV is not supported by the State of Nevada or any government funding. We rely entirely on member fees and generous benefactors to operate our service.
Click here to donate online by credit card or read our Case for Support.  Any size donation is welcome and appreciated!  We are an IRS approved 501(c)3 charity and you can verify our status with the IRS or make note of our EIN / Tax ID: 81-3398527
Want to write a check? Please send it to StartUpNV, 450 Sinclair St, Reno NV 89501
Have more questions, please write to us or call us at: info@startupnv.org | +1.775.393.9701