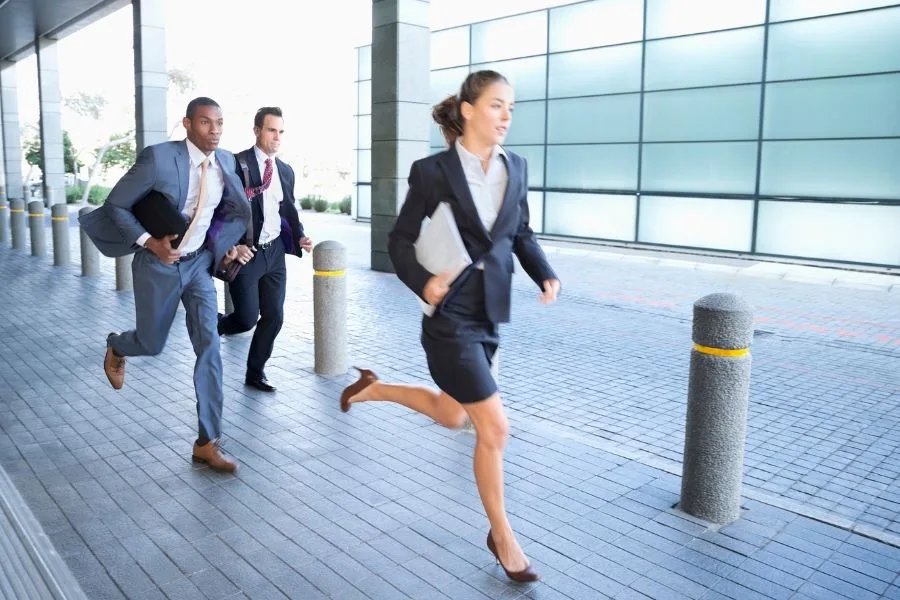 Calling Entrepreneurs - Our AngelNV Bootcamp Reveals What Investors Want and How To "Nail it!"
Startup founders,we have good news and bad news. First, the bad news:statistics show that even with a strong inaugural launch, 65% of businesses, including startups, will fail within their first 10 years. Many won't even make it that far. Some say that as many as 10% of startups fail outright within the first year.
Given how much you've put into your new business, these trends can be disheartening. The good news is this: every problem has a solution, and protecting a new enterprise from failure isn't a matter of luck. You must learn what works and what doesn't; you must understand that entrepreneurship is a process in which you "learn-by-doing," and this is hard to achieve on your own.
In other words, founders can mitigate their risk when they learn from those who have come before them. At StartUpNV, we engage successful founders and subject matter experts from throughout Nevada who have been where you are today.
Lesson #1: Learn From the Past to Shape the Future
Economists have studied how past successes contribute to future success. Data from the National Bureau of Economic Research notes that companies backed by a previously-successful entrepreneur are nearly twice as likely to succeed than those helmed by first-time entrepreneurs.
The reasons why are numerous, but in our view, this is a testament to how much knowledge can be gained from any entrepreneurial endeavor—even those that come up short. Henry Ford said that failure is nothing more than an opportunity to begin again, this time more intelligently. In the startup game, this philosophy is what we eat for breakfast.
With that in mind, AngelNV's Entrepreneur Bootcamp enables your competitive edge by providing one-on-one mentorship opportunities and personalized coaching sessions, in addition to content deep-dives, collaborative working sessions, and all things pitch-prep.
Even innovative companies must compete in a cutthroat business environment. Having a seasoned mentor by your side fuels your innovation, and equips you with the strategic acumen to outmaneuver competitors and seize opportunities.
The right strategic guidance helps a founder avoid many of the usual suspects that contribute to startup failure:
Poor market fit
Inadequate financial planning
Regulatory & compliance issues
Scaling challenges
And more
Lesson # 2: Prep for Success!
Every innovator deserves the chance to make their mark on the world. This philosophy is the origin of our AngelNV Entrepreneur Bootcamp (AB), a 100% free program that equips both new and experienced entrepreneurs with the knowledge and support to raise startup funding.
What Our Bootcamp Does For You
AngelNV Entrepreneur Bootcamp is a 13-week bootcamp that teaches startup fundraising fundamentals, tailored to teach founders and entrepreneurs "what investors want" in a startup when looking to invest.
This exciting course offers invaluable resources, support, and mentorship opportunities for startups of all kinds. Whether you're just starting out or have been in the game for a while, this program can propel your business forward.
When participating in this program, you will gain critical insight into startup planning and increase your chances of securing funding for your venture!
All Bootcamp Participants Are Encouraged To Apply For Startup Funding From Our Annual Conference Fund And Gain Eligibility For State Small Business Credit Initiative (SSBCI) Matched Funding
On top of that, AFB places special emphasis on pitching for investment from early-stage investors. This gives our founders the upper hand in competitive funding bids.
Across the board, AngelNV Entrepreneur Bootcamp graduates boast superior pitching skills and business management strategies that put them on the path to success. This training includes an intensive course of personal mentoring and networking opportunities that create new opportunities.
Don't miss out on this incredible opportunity to learn from industry experts, network with like-minded entrepreneurs, and potentially secure SSBCI funding for your startup. Join us at The AngelNV Entrepreneur Bootcamp and let's take your venture to new heights!