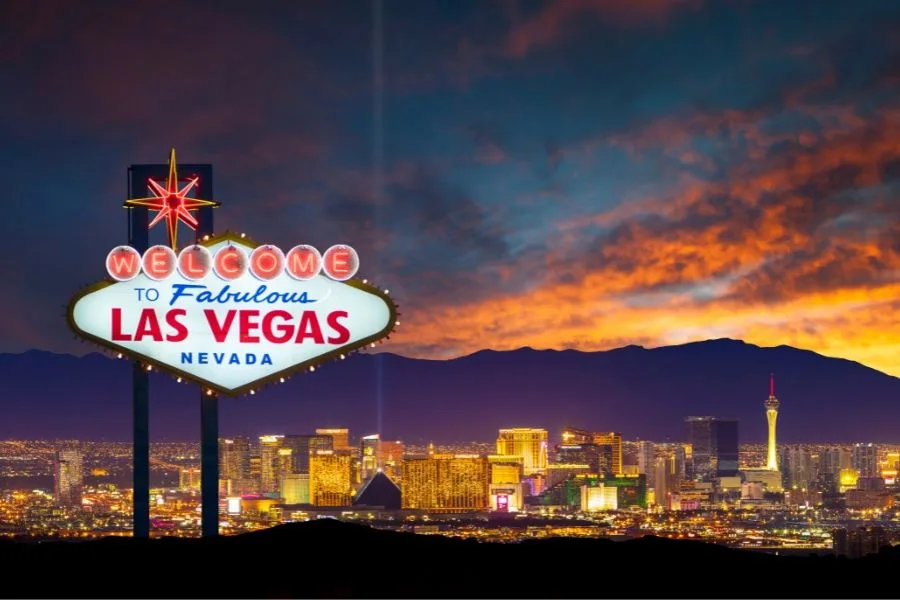 The Nevada Advantage: First in the Nation State Law Creates a Large Investor Pool for Startups
Are you ready to take your startup to new heights?
Look no further than StartUpNV, the premier startup accelerator in Nevada. Your StartUpNV launchpad comes with a multitude of benefits that give entrepreneurs an edge. But before we get into that, let's explore why Nevada itself is a great choice for both startups and investors who want to fund the next big idea.
The Nevada Certified Investor Law
Nevada offers some unique benefits for those looking to invest in the state. Chief among them is the Nevada Certified Investor Law, groundbreaking legislation that opens a world of opportunities for startups and investors.
Investors who meet W-2, Schedule C or 1099 income eligibility criteria qualify as Nevada Certified Investors (NCI). This allows them to access different types of investment vehicles and get in on the ground floor of Nevada-based opportunities. NCI provides a Nevada specific alternative to national Accredited Investor regulations on making and seeking investments and paves the way for greater access to capital and for Nevadans to propel innovation and growth in the Nevada startup ecosystem.
In essence, the Certified Investor Law supports a more investor-friendly landscape in Nevada, which, in turn, fuels a startup's ability to attract funding and hit early-stage growth goals.
Also, Nevada's tax code features zero state income tax on individuals, no corporate income tax, competitive property tax rates, and a whole lot more. This framework has been dubbed "the Nevada advantage" for businesses, and we're eager to support your company as you leverage these opportunities for yourself.
Transform Your Operations with StartUpNV
Nevada is one of the best places in the nation to launch your endeavor, but how do StartUpNV's accelerator programs contribute? Here's a quick rundown.
1. Networking Opportunities
One of the key advantages of StartUpNV membership is direct access to our region's vibrant startup community. Likely due to our investment and tax benefits, Nevada has developed a thriving ecosystem filled with innovative entrepreneurs and tech-based startups. StartUpNV connects you with this community via regular events and programs that give you countless opportunities to network and collaborate.
2. Expert Mentorship and Programming
At StartUpNV, we understand the challenges that young businesses face. From learning how to secure investments to navigating complex legal issues, there's a lot to manage. That's why a core part of StartUpNV is focused on education and mentorship. Check out our core programs to see what we can bring to your business:
IncubateNV – a self-directed online platform that provides education, tools, and resources at the user's own pace..
Our comprehensive business mentorship programs provide startups with the guidance they need. Our mentors refine your business strategy, develop more effective marketing campaigns, and provide support every step of the way.
Start-up funding is often one of the biggest hurdles for startups. By choosing StartUpNV as your launchpad, you gain access to an array of funding opportunities tailored for early-stage businesses. Benefit from our extensive network of angel investors, venture capitalists, and other sources of capital.
Our programs help you identify funding options and assist with the preparation of compelling pitches that maximize your chances to secure investment. For example, our AccelerateNV program allows startups to pitch for a $100,000 investment award, with 50% provided by FundNV and 50% by State Small Business Credit Initiative (SSBCI) funding.
StartUpNV is your launchpad for success. It gives you access to a vibrant startup community where networking events abound, expert mentorship from seasoned professionals who will guide you toward achieving your goals, and valuable funding opportunities for early-stage businesses like yours.
Don't miss out on the chance to accelerate your startup's growth. 
Join the thriving startup ecosystem in Nevada with StartUpNV. Contact us to learn how we can help.