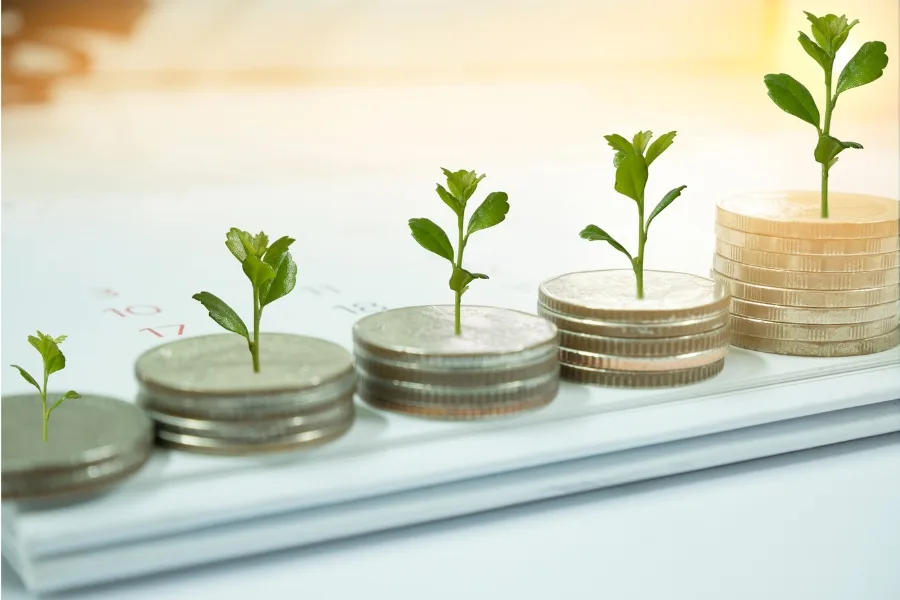 Seed Funding: Tips And Strategies For Nevada Startup Founders
Seed funding is often the jumping off point that brings an entrepreneurial startup from idea to realization. Nevada's growing startup landscape offers both challenges and opportunities for businesses big and small,and reliable early-stage capital will help startups scale within crowded marketplaces when they need it most.
Organizations like StartUpNV provide support to founders who could use some seed money to get started.
Understand What Makes a Startup 'Venture Fundable'
Venture capitalists (VCs) are on the lookout for more than just innovative ideas. They know that success is more likely measured by great execution by "A" level founders in a large market – on a solution that solves a large and growing "pain", or problem.
According to the State of VC in 2023 (Forbes/TrueBridge Capital Partners), plummeting valuations have caused public market investors to deprioritize promises of future growth and emphasize focus on profitability. Modern-day startups must assess their pre-seed strategy to make sure they don't head toward long-term failure.
What makes a startup venture fundable today?
Product/market fit:

a clear demand in the market for a product or service

Large addressable market:

vast potential for growth and profit

Competitive advantage:

the differentiator(s) that make a company stand out from the competition  

Strong founding team:

a team that can execute the vision and adapt to challenges, ideally with demonstrated relevant experience
Good ideas turn into great businesses through comprehensive research. This is why due diligence must precede the quest for seed funding.
Understand customer needs:

Understand your target market and don't just assume their needs. Direct feedback helps you refine your offerings

Evaluate competitors:

Research into your potential competition will help you spot market gaps to position your startup uniquely
A venture-worthy idea is only half the battle. According to data collected in 2021 by CB Insights, 38% of startups fail because they can't raise new capital, and 35% fail because there's just no market, no need, for their product or service.
How to Build a Startup that Resonates with the Market
For a startup to succeed, it must align with a market opportunity. A startup must create relevant solutions for urgent, unmet market needs. Even that's not always enough in today's fast-paced, digital world.
Modern businesses (especially startups) must stay agile, anticipate trends, and continually reinvent their offerings to remain relevant. Harvard Business School recommends some strategies for staying relevant. One of these is to leapfrog the competition's innovation: take over an industry or sub-industry with an exciting new service or product—and do it better than the competition does.
Market Need and Scalability are Essential
Show potential investors that you understand the market and the potential for business growth. This is critical! You must make sure your startup addresses a current market gap,that it's sustainable, and primed for future expansion. This step must precede seed-money acquisition. 
Today, these elements are non-negotiable for startups looking for seed funding:
Addresses urgent market needs:

A product that solves pressing challenges will always be in demand

Scalability:

Can your business model handle growth both now and down the road? One year from now? Five years from now? Be sure it can

before

you seek significant investments

Stay updated:

Continual improvements based on feedback and technological advancements keep your product or service relevant to a shifting market
Founders must remember that investors don't merely back ideas. They invest in potential and foresight.
Preparation Before Pitching to Investors
Crafting a pitch that stands out is an art. One successful strategy is to combine data-driven insights with your startup's passion-filled story. Couple this with unique, relevant market dynamics to give your pitch more local sticking power. Only then will you have a strong foundation for your pitch.
Things to consider as you craft your pitch for investors:
Narrate a compelling story:

A well-told narrative showcases the value and potential of your startup, and it creates a memorable impression

Know your local (or global) landscape:

Familiarize yourself with Nevada's unique market dynamics. This will demonstrate a deep understanding of your target audience and existing competition

Customize your approach:

Each investor is different. Make sure your pitch resonates with their specific interests rather than copy-and-paste your pitch from investor to investor

 
Know Your Seed Funding Options
There are several avenues in Nevada to secure seed funding. This great state hosts many events that offer startups both exposure and funding opportunities. Here are some options:
Venture capital:

traditional firms looking to invest in high-growth startups

Angel investors:

individuals who offer capital in exchange for equity or convertible debt

Crowdfunding:

on-line platforms that let you present your idea to the public

Grants and competitions:

research grant opportunities and attend local events in Nevada that offer startups both exposure and funding opportunities

Innovative financial tools:

Convertible notes

and

Simple Agreements for Future Equity

(SAFEs) provide flexibility in early-stage financing
Organizations like StartUpNV are invaluable in your Nevada startup journey. They offer resources like no-cost educational programs for founders, pitch events, and investor networks tailored to Nevada startups.
Final Tips on Securing Seed Funding
Build genuine, lasting relationships in the investment community. According to a 2017 LinkedIn global survey, while 79% of respondents thought professional networking was valuable to career progression, only 48% actually keep in touch with their network.
Relationships matter:

Network, not just for funds, but to foster long-term investor relationships. This is very important!

Perseverance:

Every rejection is a step closer to a "yes." Refine and keep pitching

 
Navigate the path to seed funding with research, preparation, and resilience. With the right strategies, and with support from platforms like StartUpNV, Nevada's founders can secure the investment they need to propel their startups forward.