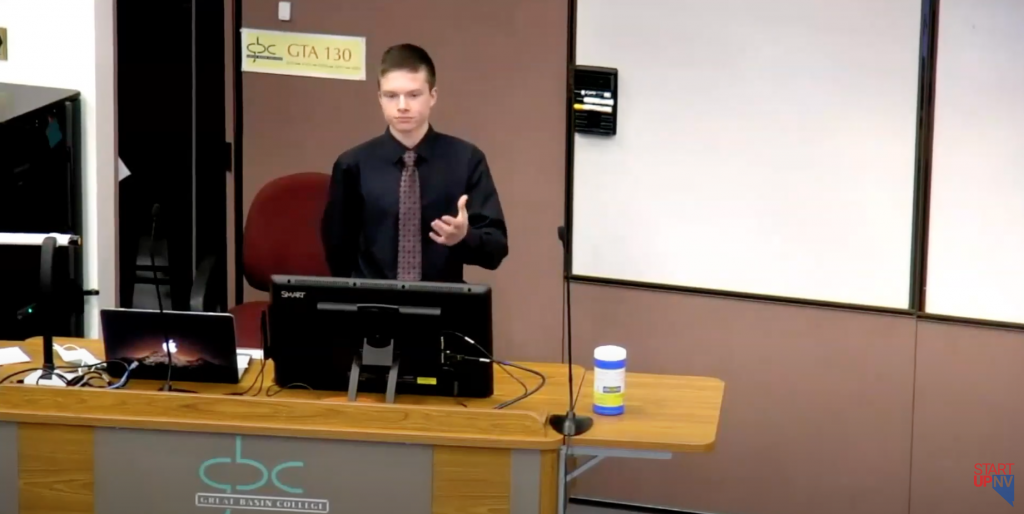 Rural Nevada Pitch Day is back!
We are excited to announce Nevada's 4th annual Launch Rural Pitch Day on Friday, November 4th. Again this year, Launch Rural Nevada is holding contests for both youth (students in middle to high school) and adults, offering the same prize amounts for each track. Every rural entrepreneur is welcome to participate in Rural Pitch Day, and we highly encourage involvement in the education which precedes it.
Leading up to November 4th, StartUpNV is providing educational resources for contestants to best prepare their idea or business for the event, including information on TAM SAM SOM, how to create a pitch deck, and developing a business model canvas. Take advantage of our bi-weekly educational videos and office hours to prepare! Subscribe to get updates.
The finale Pitch Day event on Friday, November 4th will be held virtually and in-person at various locations throughout the state, including Great Basin Community College – Elko and Western Nevada College in Carson City. Each entrant will have 5 minutes to pitch, with another 5 minutes for Q&A from the judges.
Adult and youth entrants have the opportunity to win:
First place: $2500. First place in the adult category receives free submission to StartUpNV's AngelNV angel creation bootcamp that will award $200K to one Nevada-based startup. First place in both youth and adult will receive a sales consultation from Regarding Sales.
Second place: $1500. Second place in adult category will receive a coaching package from Audacity Institute (times and method to be determined with winner)
Third place: $1000
Audience Choice: $250
Apply to enter now! You can view more information about Launch Rural Nevada at the website, and get more details from our guidelines here.
For any questions about the pitch, please contact us at RuralNevadaPitchDay@gmail.com.
Prizes are provided by Nevada Gold Mines, NV Energy, StartUpNV, Audacity Institute.
This event is presented in partnership with NNRDA, GOED, Nevada Gold Mines, NV Energy, StartUpNV, SWCREDA, Audacity Institute, Great Basin Community College, EDAWN, Western Nevada College, Ozmen Center, Nevada SBDC, and NNDA.