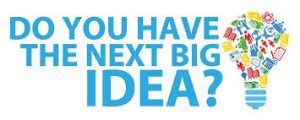 Do you have the next BIG startup idea or company? Want to find out where you stand?
Pitch to StartUpNV and get feedback from a panel of highly experienced founders and investors.  If we think we can help, we'll invite you to join our business incubator for scalable Nevada startups.  We provide a place to work; a program of education, mentorship and goal setting; and access to capital at the right time to accelerate the growth of your startup.
Our goal is to incubate 50-60 startups throughout Nevada create an ecosystem in our state that generates economic diversification, job growth, and wealth that gives back to the entire statewide community.
Take the first step. Click on our public calendar and make an appointment to pitch.  We hear pitches and provide specific feedback based on long and successful startup experience – every Wednesday,  2-4pm, at Innevation.
Schedule your pitch now!